Choose graph spaces¶
You must first choose a graph space and then query and analyze data with Explorer. This topic introduces how to choose a graph space.
Prerequisite¶
You have connected to Explorer. For details, see Connect to Explorer.
Steps¶
After connecting to Explorer, the system automatically displays the graph space selection page. You only need to select the target graph space.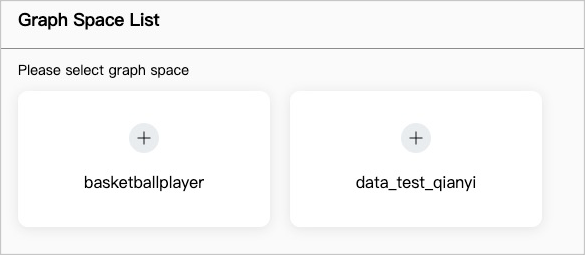 If you want to select a graph space again, follow the below steps to choose one.
In the navigation bar on the left side of the Explorer page, click the graph space icon .

Choose the target graph space.

Note

You can select the same or different graph spaces multiple times, and each selection creates a new canvas.
---
Last update:
July 19, 2022