Connect and monitor NebulaGraph on Azure¶
After deploying the NebulaGraph service cluster, you can view the connection information of all services on the Outputs page of the deployment or in the information of the virtual machines.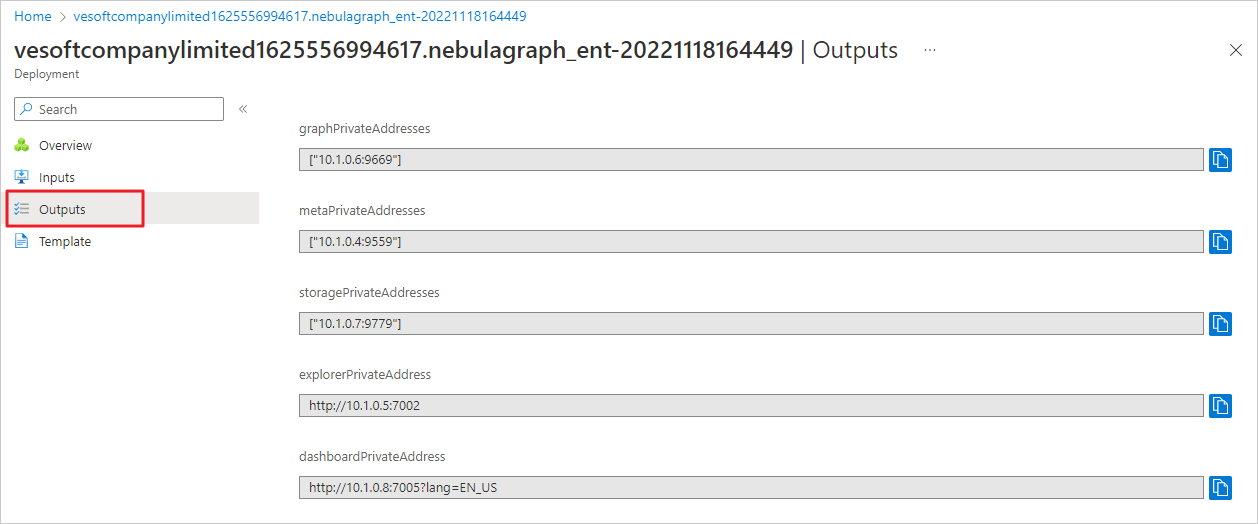 For how to connect to NebulaGraph with Nebula Explorer, see Connect to the database.
To connect to NebulaGraph through clients, see the client docs.
You can use Dashboard to monitor your NebulaGraph cluster. See the Dashboard docs for more information.
---
Last update:
November 21, 2022